TDB Cumbria Ltd is a well established local general builder with an excellent reputation based in Carlisle
TDB Builders Carlisle is an incredible building company that is deeply ingrained in the local community and is proud to offer an incredible diversity of services that cater to all kinds of building projects, from home renovations to extensions, and general building work. But what really differentiates TDB Builders Carlisle from other companies in the region is their years of extensive experience in the industry, which has allowed them to build a stellar reputation for producing top-notch craftsmanship and delivering exceptional customer service.
The expert team at TDB Builders Carlisle is composed of a group of highly skilled and experienced builders who are absolutely committed to ensuring maximum customer satisfaction. They accomplish this by completing projects on time, on budget, and with a mind-boggling attention to detail. In fact, TDB Builders Carlisle has established such a high standard of quality that they've earned the trust and loyalty of their clients. So whether you're looking to transform your dwelling with a renovation, expand your living space with an extension, or undergo any general building work, trust TDB Builders Carlisle as your go-to for all your building needs!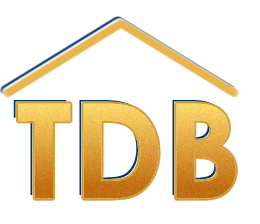 Reliable Builders in Carlisle, Cumbria
Our company, located in Carlisle, has been in the construction and building industry for years and we take pride in offering you a diverse range of services that cater to all your construction requirements. From small-scale renovations to large-scale projects, we have a team of multifaceted experts who can handle a wide range of tasks. Our professionals excel in providing high-quality solutions to any issues that may arise while working on your home, ensuring that your building needs are met with the utmost care and expertise. In addition, we offer a range of specialist services including home extensions, kitchen extensions and open plan living projects for those looking to enhance their living space. We strictly adhere to superior quality standards, ensuring that your project is in good hands and finished to the highest standards possible. Keeping up-to-date with the latest technological advancements, we guarantee that we will fulfil all your building and construction needs. Don't hesitate to reach out to us for more information!